See Something,
Say Something
S4 is a law enforcement and public safety technology solution, that promotes the global See Something, Say Something movement. S4 has the most advanced online and mobile crime fighting technologies in a single solution.

S4 creates a real partnership between police departments and the public in the fight against crime, and it provides the seamless sharing of intelligence and collaboration between divisions and officers within law enforcement agencies.






---
The Best Police App
with the Most Public
Safety Technology
S4 provides Police Departments with their own Branded Mobile App, which citizens can download to their mobile devices. The S4 App gives the Police Department, the best technology to connect with the public and offer a more personalized public safety service. Citizens feel safer as the S4 App offers an array of personal police protection services from a mobile device.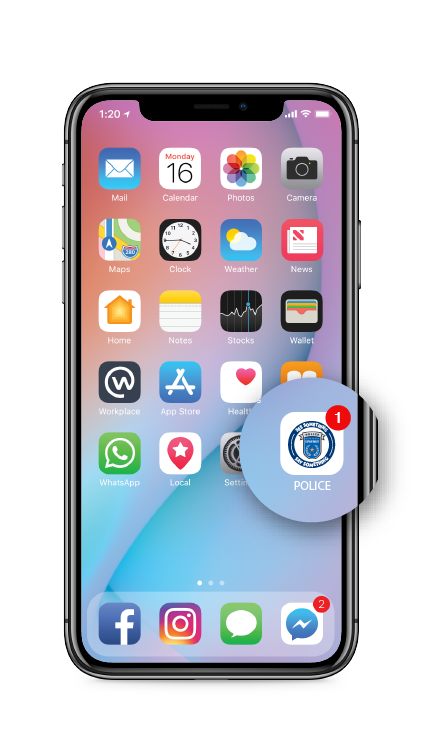 ---
A Dedicated Digital Media
Platform
Police public relations need an effective outreach medium that is free from the noise and misinformation of social media. S4 Police App, offers a dedicated digital media platform for Police Departments to better reach the public and keep them informed about their policing and public safety initiatives.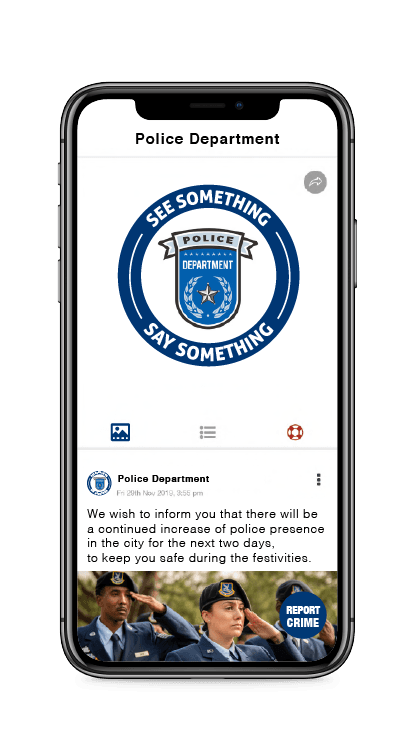 ---
Digital Crime Reporting
Public crime reporting is critical for law enforcement and crime fighting. S4 Police App allows the public to report crimes and live crime scenes from anywhere, to the Police Service from a mobile device. The App's crime reporting technology supports Automatic Language Translation